Madeira is the largest island of a Portuguese archipelago that also includes Porto Santo and the uninhabited Ilhas Desertas and is located in the North Atlantic Ocean, about 1000 km southwest of Portugal, about 500 km from the African coast and about 450 km north of the Canary Islands. According to the last census in 2021, the population of Madeira was counted at about 251,000 inhabitants, with a significant decrease in the number of locals and an increase in the number of foreigners buying residences in Madeira. The highest increase in properties purchased by foreigners was recorded in the municipalities of Ponta do Sol and Calheta. The capital of Madeira, located on the south coast, is Funchal and with around 106,000 inhabitants it is also the most populous place on the island. The archipelago also includes the uninhabited Ilhas Selvagens, a nature reserve located halfway between Madeira and the Canary Islands.
Due to its privileged geographical location and mountainous relief, the island of Madeira has a pleasantly mild climate with average temperatures of 26°C in summer and 18°C in winter and moderate humidity, all of which contribute to the island's exceptional subtropical characteristics. The temperature of the sea water is also very mild due to the influence of the warm Gulf Stream, with average values of 22°C in summer and 18°C in winter.
The island of Madeira can be reached by air or sea, but most tourists arrive by plane to Madeira's spectacular airport, which in recent years has been renamed Madeira International Airport after Madeira's most popular and world-famous son, Cristiano Ronaldo. These are mainly holidaymakers from the UK, France, Germany, Scandinavia and other northern European countries, but in the summer months there is also a large influx from southern European countries, where people want to escape the scorching heat and tourist season in their home countries.
Madeira is also a very popular port of call for large cruise ships from all over the world, bringing many thousands of travellers to the island each year for a one or two day visit when they are on their way to the Canary Islands or the Caribbean, or on their way back to their ports of departure.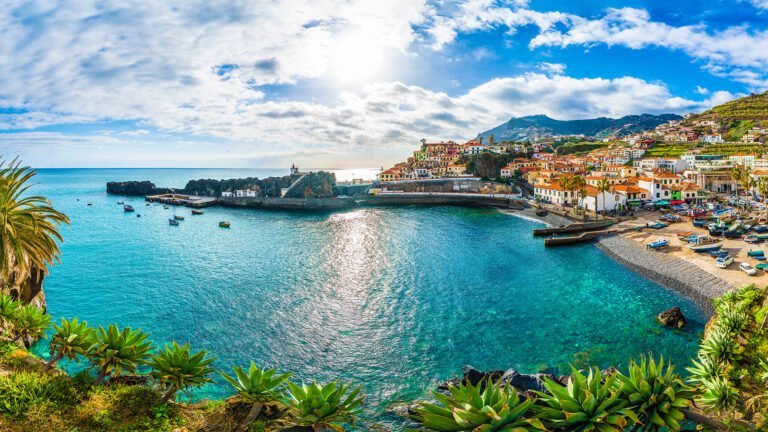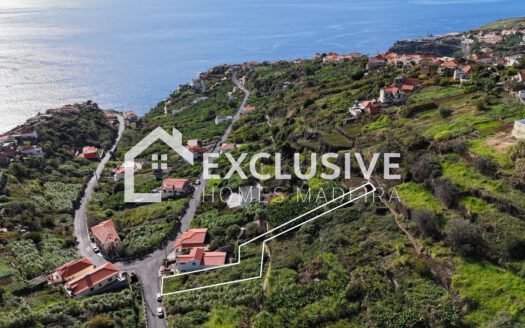 € 115.000
Exclusive Land Opportunity in Calheta, Madeira Discover an exclusive land offering in Calheta, a jewel in Southwest Madeira, presented by Exclusive Homes Madeira. This prime 1,096 m² plot, set at an elevation of 270 mete
...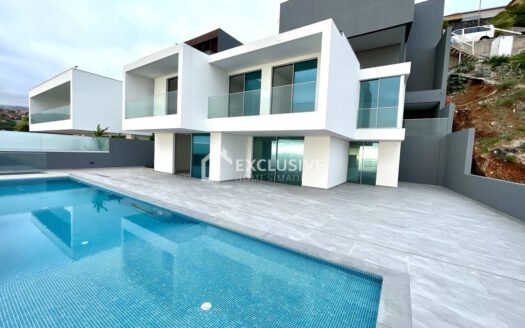 € 3.250.000
Step into a world of luxury and elegance with Exclusive Homes Madeira's latest offering – a newly constructed villa in São Martinho, Funchal. This property is a marvel of modern architecture, showcasing breat
...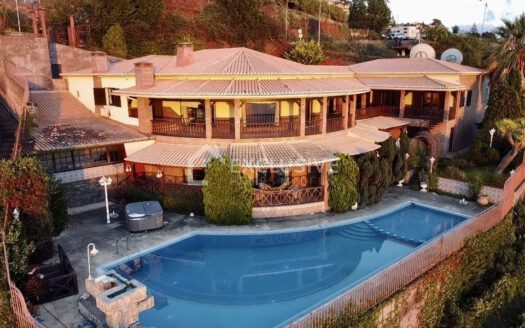 € 1.450.000
Are you looking to buy a distinctive and luxurious villa in Madeira? Indulge in the epitome of luxury with this unparalleled villa nestled in the heart of Funchal, Madeira. With expansive views that capture the essence o
...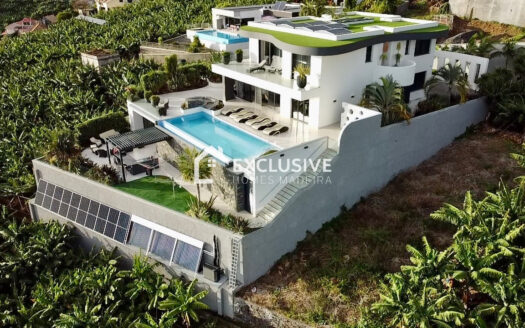 € 3.000.000
Welcome to Villa Royale, an architectural masterpiece situated in the enchanting coastal town of Ponta do Sol, where modern luxury and innovative technology harmoniously unite to redefine contemporary living. This ultra-
...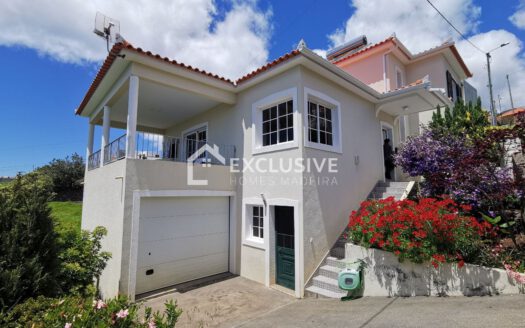 € 580.000
Nestled in the heart of Madeira, acclaimed as the floating garden of the Atlantic, lies the exclusive Villa Atlantic View, a notable Portugal Real Estate gem. This exquisite dwelling, built in 2007, showcases a blend of
...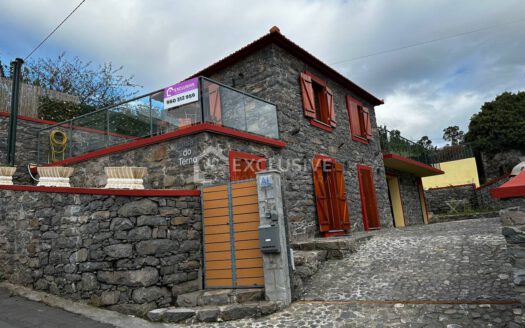 € 270.000
Discover this renovated stone house in the scenic Arco da Calheta, Madeira, boasting a flexible Alojamento Local (AL) License that can be split into two separate rental units, enhancing its investment potential. This Pro
...