Description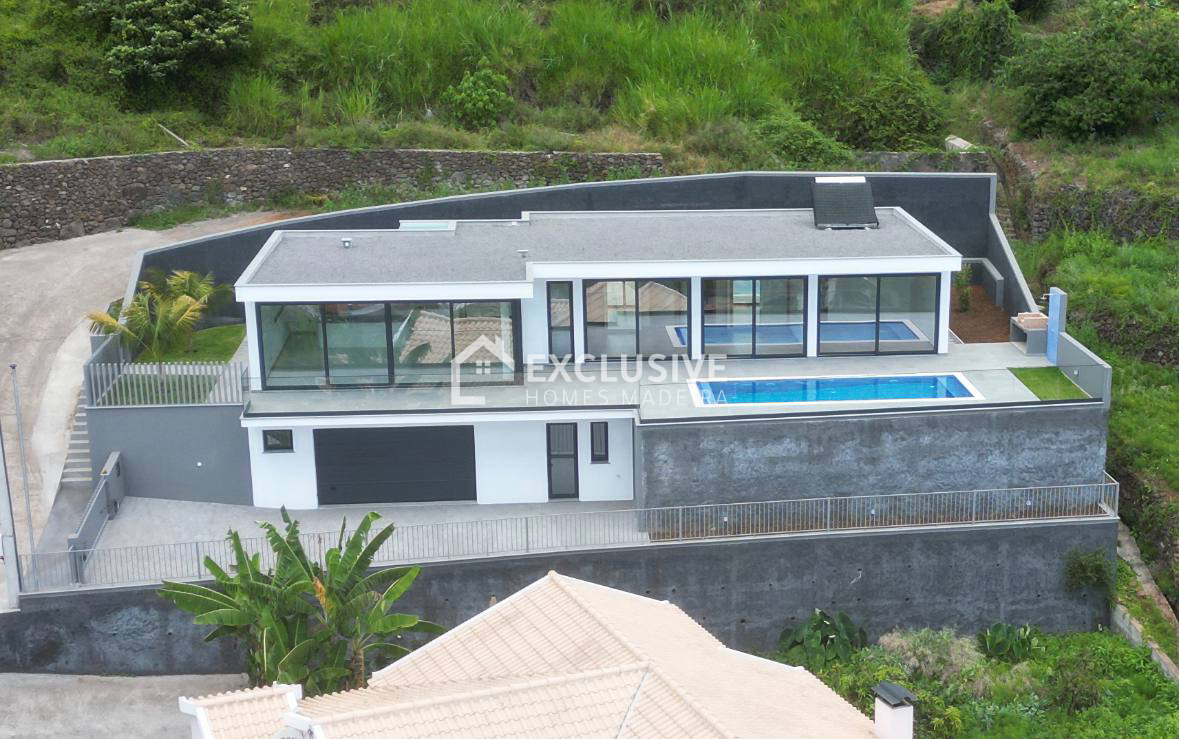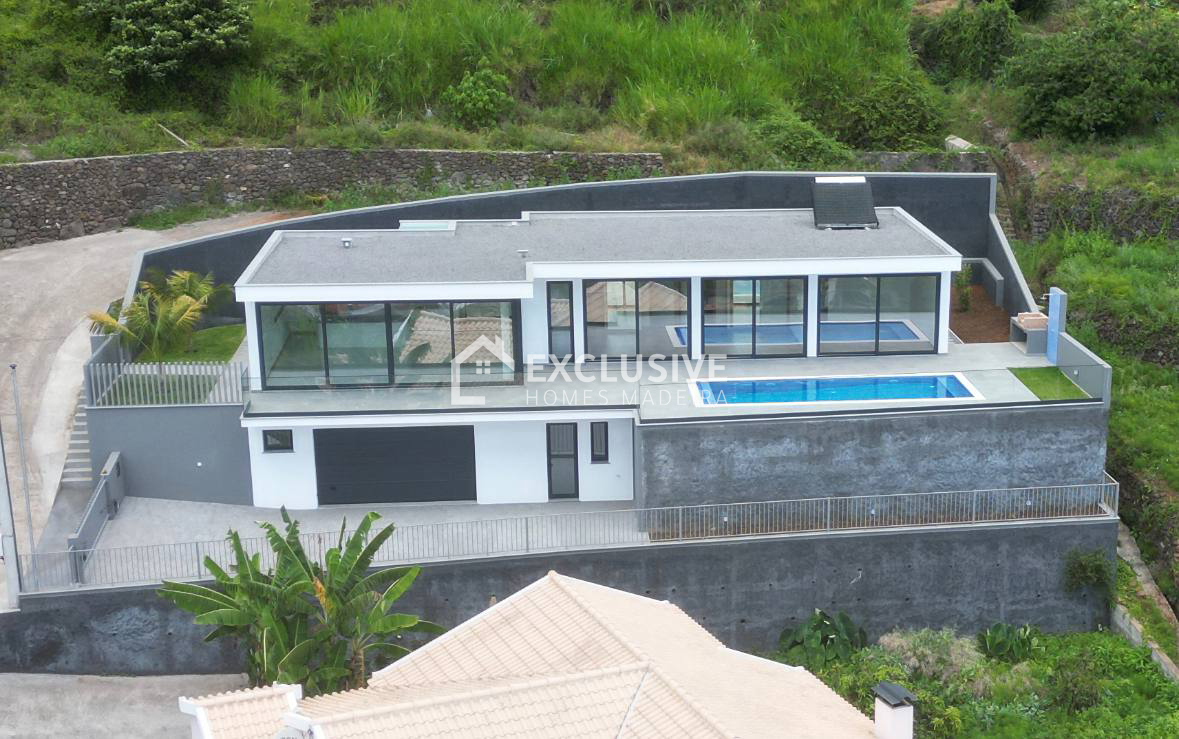 Uncover a haven of modern elegance with this T3 villa in Arco da Calheta, a tranquil yet captivating part of Madeira. The villa stands as a epitome of modern architecture, nestled amidst a quiet neighborhood, while offering a breathtaking view of the boundless Atlantic Ocean.
As you ascend to the second floor, be welcomed by a sleek, modern kitchen boasting an island layout. This area seamlessly transitions into an open concept dining and living room, creating an inviting space for gatherings. Adjacent to this open space, you'll find a convenient laundry room and a guest bathroom, making everyday living a breeze.
The master suite is a realm of comfort, featuring a private bathroom and a spacious walk-in closet. The villa continues to unfold two additional bedrooms, sharing a large, well-appointed bathroom. Every room in this exquisite villa in Madeira is graced with sliding doors leading out to a sumptuous terrace. Here, a pristine pool awaits, framed by the endless blue horizon of the ocean, offering a daily dose of tranquility.
Enveloping the villa is a well-tended garden, adding a touch of nature to this modern abode.
The lower level houses a generous garage with space for four cars, a technical room for added convenience, a storage room for your belongings, and an additional bathroom.
Calheta: A Slice of Paradise
Calheta, with its serene beaches and golden sunsets over the Atlantic, is a cherished locale in Madeira. It's a place where modern lifestyle meets natural beauty, offering a peaceful yet engaging living experience.
About Exclusive Homes Madeira
Established in 2017 in the picturesque town of Calheta, Exclusive Homes Madeira has been a beacon of real estate excellence in Madeira. Our profound local expertise and a relentless commitment to excellence have been guiding lights for clients in search of their dream properties amidst the beautiful landscapes of Madeira. Whether it's a cozy retreat, a luxurious villa, or a promising building plot, we are dedicated to turning your Madeira real estate dreams into reality.
This property for sale in Madeira is a blend of luxury and comfort. Contact us today to arrange a viewing and step closer to owning a piece of Madeira's tranquil luxury. At Exclusive Homes Madeira, we ensure a seamless journey from property exploration to ownership.
Property Id : 19682
Property Size: 212 m2
Property Lot Size: 617 m2
Bedrooms: 3
Bathrooms: 4
Garages: 1
Garage Größe: 3 cars
Property ID: 162-1222
Similar listings
€ 3.250.000
Step into a world of luxury and elegance with Exclusive Homes Madeira's latest offering – a newly constructed villa in São Martinho, Funchal. This property is a marvel of modern architecture, showcasing breat
...
€ 1.450.000
Are you looking to buy a distinctive and luxurious villa in Madeira? Indulge in the epitome of luxury with this unparalleled villa nestled in the heart of Funchal, Madeira. With expansive views that capture the essence o
...
€ 3.000.000
Welcome to Villa Royale, an architectural masterpiece situated in the enchanting coastal town of Ponta do Sol, where modern luxury and innovative technology harmoniously unite to redefine contemporary living. This ultra-
...
€ 750.000
Step into luxury with this Villa in Madeira under construction in the calm heart of Prazeres, Madeira. Offered by Exclusive Homes Madeira, a notable player in Madeira real estate, this modern gem nestles in a quiet new d
...