Pico do Areeiro: Explore Madeira's Majestic Mountain
Discover the breathtaking heights of Pico do Areeiro with Exclusive Homes Madeira. Standing at an impressive 1,818 meters (5,965 feet), it's the third-highest mountain on Madeira, Portugal's captivating island. Located midway between the northern and southern coasts, this iconic peak offers an unparalleled experience for both locals and tourists.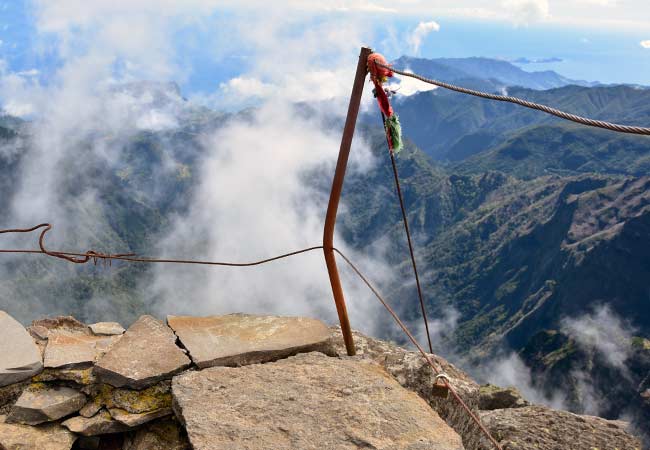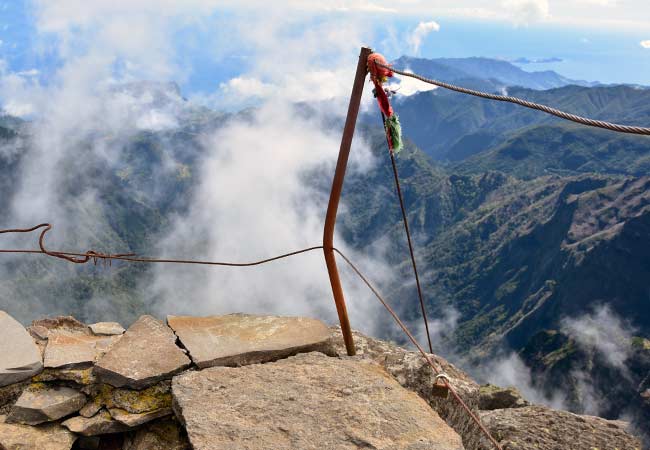 Pico do Areeiro Year-Round Attraction
Pico do Areeiro is a year-round tourist magnet, drawing visitors worldwide. What sets it apart is its accessibility – you can reach the summit directly by road from charming Funchal, Madeira's capital. As you ascend the winding road, you'll enjoy breathtaking vistas at every turn. On clear days, glimpse neighboring Porto Santo, 48 kilometers (30 miles) to the northeast.
Pico do Areeiro Adventure Awaits
For adventurers and hikers, Pico do Areeiro is the starting point for an epic journey to Pico Ruivo, Madeira's highest peak. The trail offers not just a physical challenge but also a chance to immerse in the island's stunning natural beauty. At peak times, up to 1000 people a day explore the area, attesting to its allure.
Pico do Areeiro Unique Climate
The Mountain boasts a cool Mediterranean climate with surprising precipitation levels. Drizzle and fog often shroud the mountain, creating a unique atmosphere distinct from the coast.
A Sunrise Spectacle
Pico do Areeiro is renowned as one of Madeira's best sunrise spots. Eager crowds gather each morning to witness the sun's radiant ascent through thick sea of clouds. This surreal experience is a must for all visitors.
Getting There
Reaching Pico do Areeiro is straightforward:
– Drive: Own a vehicle? You can reach the summit in just 30 minutes from Funchal. From the parking lot, a 2-minute walk takes you to the main sunrise viewpoint.
– Taxi: No car? No problem. A taxi from Funchal costs approximately 40 Euros one-way.
– Pico Transfers: For a hassle-free hike, book a transfer from either end of the trail. Explore without the worry of walking back, perfect for adventurers seeking convenience.
Panoramic Views
As one of the archipelago's highest points at 1,818 meters, Pico do Areeiro offers a privileged view of Madeira's awe-inspiring mountain massif. The landscape from this vantage point is spectacular, letting you connect with the island's rugged natural beauty.
Whether you're a hiker, nature enthusiast, or simply seek an unforgettable sunrise experience, Pico do Areeiro promises a journey into the heart of Madeira's breathtaking terrain.
About Exclusive Homes Madeira
Founded in 2017  in the picturesque town of Calheta, Exclusive Homes Madeira has been at the forefront of real estate on the island. With our deep-rooted local expertise and commitment to excellence, we have been helping clients find their dream properties in the breathtaking landscapes. Whether you're seeking a cozy seaside retreat, a luxurious villa, or a prime building plot, we're here to turn your Madeira property dreams into reality. Trust us to guide you on your journey to finding your exclusive home.