Discovering Funchal: Where History, Culture, and Nature Collide
Welcome to Exclusive Homes Madeira, your premier destination for real estate on the stunning island of Madeira. Today, we invite you on a journey to discover the enchanting city of Funchal, a place where history, culture, and natural beauty converge to create a unique living experience. As you explore Funchal, you'll see why this city is a prime location for those seeking an extraordinary lifestyle in Madeira.
1. Funchal's Rich History
Funchal, the capital city of Madeira, is steeped in history dating back to the early 15th century. Its name, which means "fennel" in Portuguese, reflects the abundance of this aromatic herb that once grew abundantly in the area. Today, Funchal's historic center boasts cobbled streets, colonial architecture, and charming squares that transport you back in time. When you choose Exclusive Homes Madeira, you're not just investing in a property; you're becoming part of Funchal's vibrant history.
2. Funchal´s Natural Beauty and Outdoor Activities
One of the city's most captivating features is its breathtaking natural surroundings. Nestled between the mountains and the Atlantic Ocean, Funchal offers a wide array of outdoor activities. From hiking the verdant levadas (irrigation channels) to swimming in the crystal-clear waters, there's something for every nature enthusiast. Owning a property in Funchal means having easy access to these natural wonders.
3. Funchal´s Vibrant Culture and Events
The City comes alive with cultural events and festivals throughout the year. The Funchal Carnival is renowned worldwide, featuring colorful parades and elaborate costumes. Don't miss the Madeira Wine Festival, where you can savor the island's famous fortified wine.
4. Culinary Delights
Food lovers will find the city to be a gastronomic paradise. Explore the local markets like the Mercado dos Lavradores to sample fresh produce, exotic fruits, and traditional dishes. Funchal's restaurants offer a fusion of Portuguese and Madeiran flavors, making it a delight for your taste buds.
5. Exclusive Homes Madeira: Your Real Estate Partner
Exclusive Homes Madeira is your trusted partner in finding the perfect property in Funchal. Whether you're looking for a historic villa, a modern apartment with ocean views, or a cozy retreat in the hills, we have a portfolio of exclusive properties to match your preferences.
Conclusion:
Funchal is more than just a city; it's a lifestyle. When you choose Exclusive Homes Madeira, you're not only investing in a property; you're investing in a unique and enriching experience. Funchal's rich history, natural beauty, cultural vibrancy, and culinary delights make it a truly exceptional place to call home. Contact us today to embark on your journey to find your dream property in Funchal, the heart of Madeira. Live the life you deserve with Exclusive Homes Madeira.
Find a house in Funchal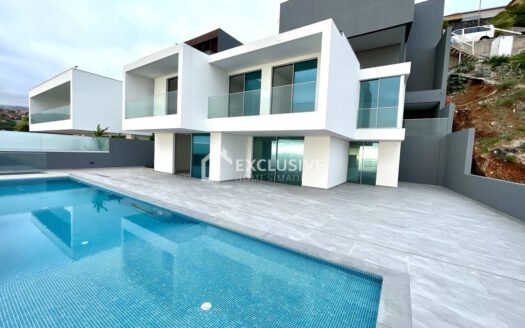 € 3.250.000
Step into a world of luxury and elegance with Exclusive Homes Madeira's latest offering – a newly constructed villa in São Martinho, Funchal. This property is a marvel of modern architecture, showcasing breat
...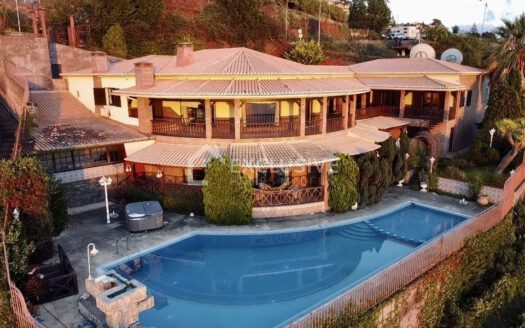 € 1.450.000
Are you looking to buy a distinctive and luxurious villa in Madeira? Indulge in the epitome of luxury with this unparalleled villa nestled in the heart of Funchal, Madeira. With expansive views that capture the essence o
...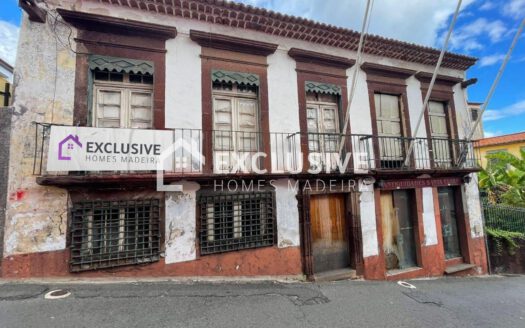 € 575.000
Discover the Investment Opportunity in Funchal to breathe new life into a piece of Madeira's rich history with this incredible investment project, exclusively brought to you by Exclusive Homes Madeira. Situated in the he
...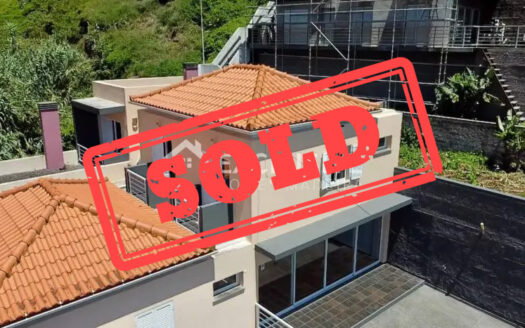 Discover tranquility in this charming Madeira house nestled in the peaceful locale of Machico. The compact yet well-organized abode unfolds three spacious bedrooms, each furnished with large built-in wardrobes, ensuring
...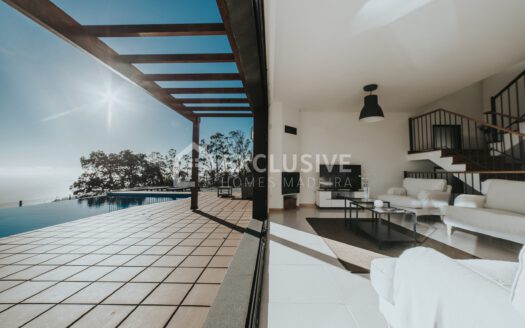 Indulge in the Santa Maria Maior Resort Project, offering fully individualized villas in Madeira meticulously designed to match your preferences. Each residence is a spacious detached villa, presenting picturesque views
...