Paul Do Mar: a Tranquil Gem on the Western Coast
Nestled within the picturesque landscapes of Calheta, Madeira, you'll find the charming village of Paul do Mar. With its rich history, stunning natural beauty, and welcoming community, Paul do Mar is a hidden gem. In this blog post from Exclusive Homes Madeira, we'll take you on a journey to discover the unique allure of this Portuguese enclave.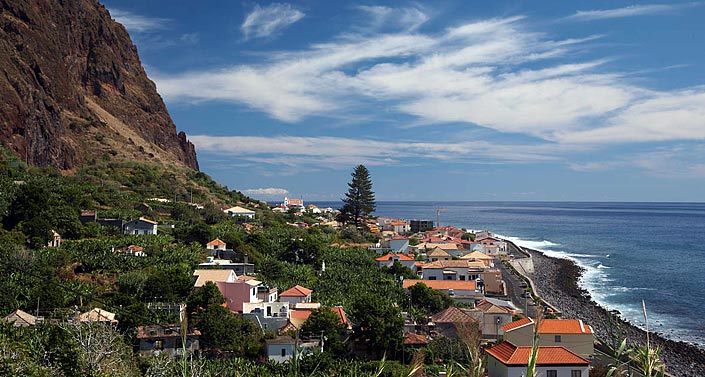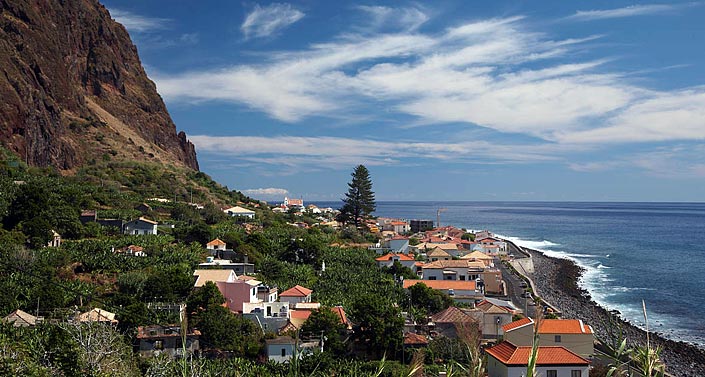 Explore the Village Paul do Mar:
Paul do Mar is a quaint village that covers an area of 1.7 km² and is home to approximately 871 residents as of 2011. With a population density of 520.6 inhabitants per square kilometer, it offers a peaceful and close-knit atmosphere. As you stroll through its streets, you'll notice the warm smiles of the locals and the genuine hospitality that characterizes this coastal community.
Natural Beauty in Paul do Mar:
What truly sets Paul do Mar apart is its captivating natural surroundings. To the west, the village boasts a pristine coastline along the Atlantic Ocean. The rhythmic sound of waves crashing against the shore and the salty sea breeze create an idyllic backdrop for relaxation and rejuvenation.
In contrast, to the north and northeast, you'll find the towering mountains of Madeira. These lush green peaks provide a stunning contrast to the azure waters of the ocean, making Paul do Mar a paradise for nature enthusiasts and hikers. Don't forget your camera, as the vistas here are nothing short of breathtaking.
Activities and Lifestyle:
The village's main activities revolve around agriculture and fishing, making it an ideal place to savor fresh, locally sourced cuisine. Whether you're dining in a seaside restaurant or exploring the local markets, you'll have the chance to taste the authentic flavors of Madeira. Don't miss the opportunity to try the seafood delicacies, a true highlight of the region.
Exploring the Surroundings:
Paul do Mar is well-connected to other notable destinations on the island. It boasts a road that links Porto Moniz and Santana to the north and Calheta, Ribeira Brava, Ponta do Sol and Funchal to the south. This strategic location makes it a great starting point for day trips to discover more of Madeira's wonders.
Conclusion:
In Paul do Mar, you'll find an authentic and tranquil experience that captures the essence of Madeira. From its coastal charm to the majestic mountains that surround it, this village has something to offer every traveler. Whether you're seeking adventure, relaxation, or a taste of local culture, Paul do Mar welcomes you with open arms.
As you explore the potential of owning a piece of this paradise, consider the exceptional services of Exclusive Homes Madeira. Our real estate company is dedicated to helping you find your dream property in Paul do Mar or any other desirable location on this beautiful island. With a deep knowledge of the local real estate market and a commitment to personalized assistance, Exclusive Homes Madeira is your trusted partner in making your Madeira property ownership dreams a reality. Discover why we are your gateway to finding the perfect home in this idyllic destination.